Build expertise with flexible, online learning for professionals
The changing world of business calls for leaders who continually evolve to meet new challenges. Gies Professional Credentials offer flexible, highly relevant learning opportunities that empower you to expand your impact and achieve your goals. Our online learning continuum is intentionally designed to give you control over your point of entry, your path, and your pace.

Online Courses, Certificates, and Badges
Whether you want to upskill, reskill, or just explore a course that interests you, our expertise in online learning ensures that whatever path you choose will be engaging, highly relevant, and flexible, to fit your busy life and professional goals. You can even stack credits toward a specialized certificate or Gies Online graduate degree, if you choose.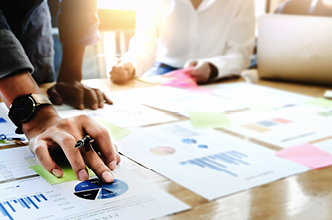 Graduate Certificates
Graduate certificates are available in Accounting Data Analytics, Digital Marketing, and Strategic Leadership and Management. These 12-credit hour online programs deliver immediately applicable business know-how.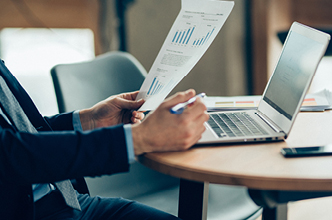 Skills iCademies
Skills iCadmies are a collection of 15-20 short micro-courses focused on specific skill development. iCademies are currently available in Business Analytics and Leadership Skills.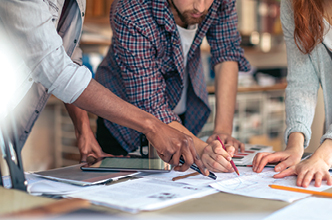 CPE Credits
CPAs who are licensed in Illinois and any states who have reciprocal agreements are eligible to earn CPE credits with our courses.
Enterprise Partnership Programs
Our Enterprise Partners program offers employers the opportunity to advance their workforce through customized online and on-site educational experiences. For employees, the program helps accelerate their careers. For employers, it advances the organization. We invite you to partner with us to access customized, high-quality, and engaging content to cultivate your employees' business skills. From information about the fundamentals of business to disruptive technologies, we provide the global workforce access to the highest quality, stackable, in-demand content.
"Developing the program with Gies as the partner was a very strong message of how serious we were about [internal promotion]."
Dr. James C. Leonard
MD President, Chief Executive Officer (CEO)
The Carle Foundation