Two programs offer unique opportunities and benefits
Through the Gies Business Honors Programs, high-potential students receive enhanced academic experiences and opportunities to build meaningful relationships with the College, the campus, and beyond. About 60-70 incoming freshmen are selected to be James Scholars, and between 35 and 40 are invited to join the more selective Gies Scholar Program.
Every student is considered for the Gies Business Honors Programs through their freshmen admission application.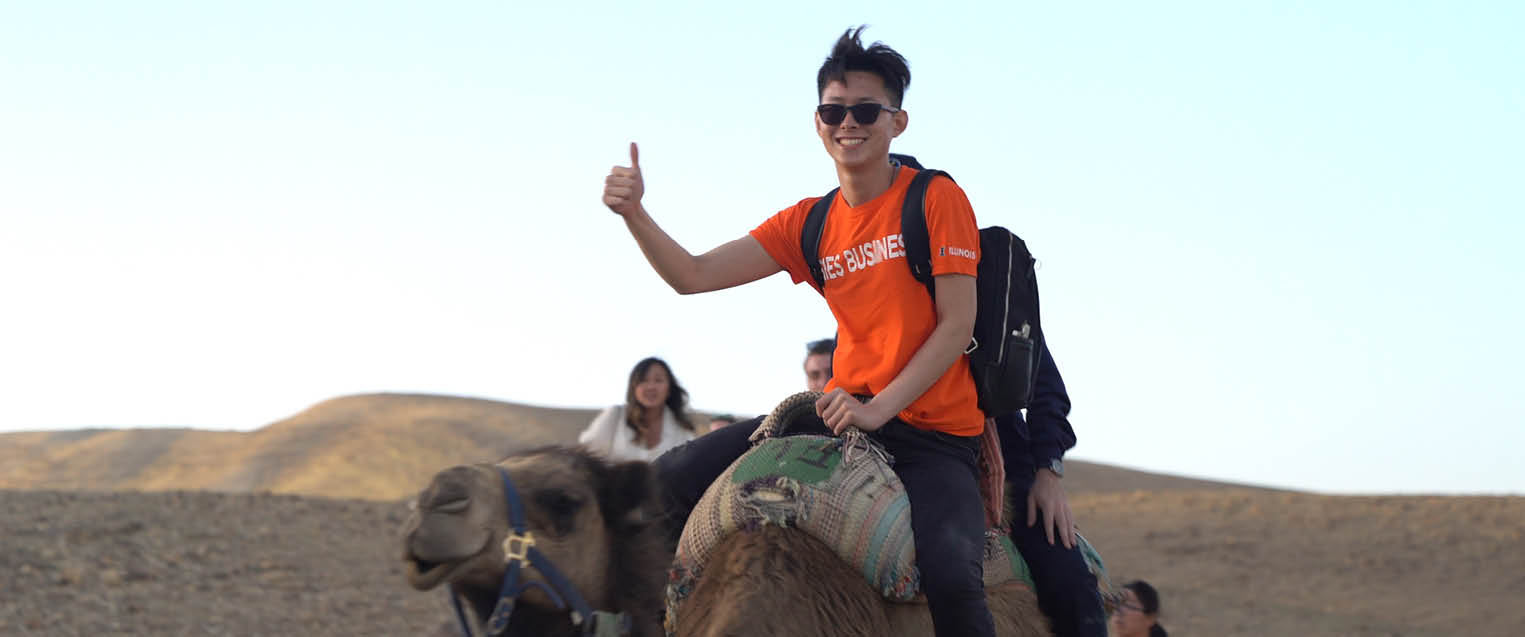 James Scholars
The James Scholar Program is a campus-wide program for honors students within a college. Some opportunities provided through the James Scholar Program at Gies Business include exciting international experiences, leadership skill development, and exclusive professional development.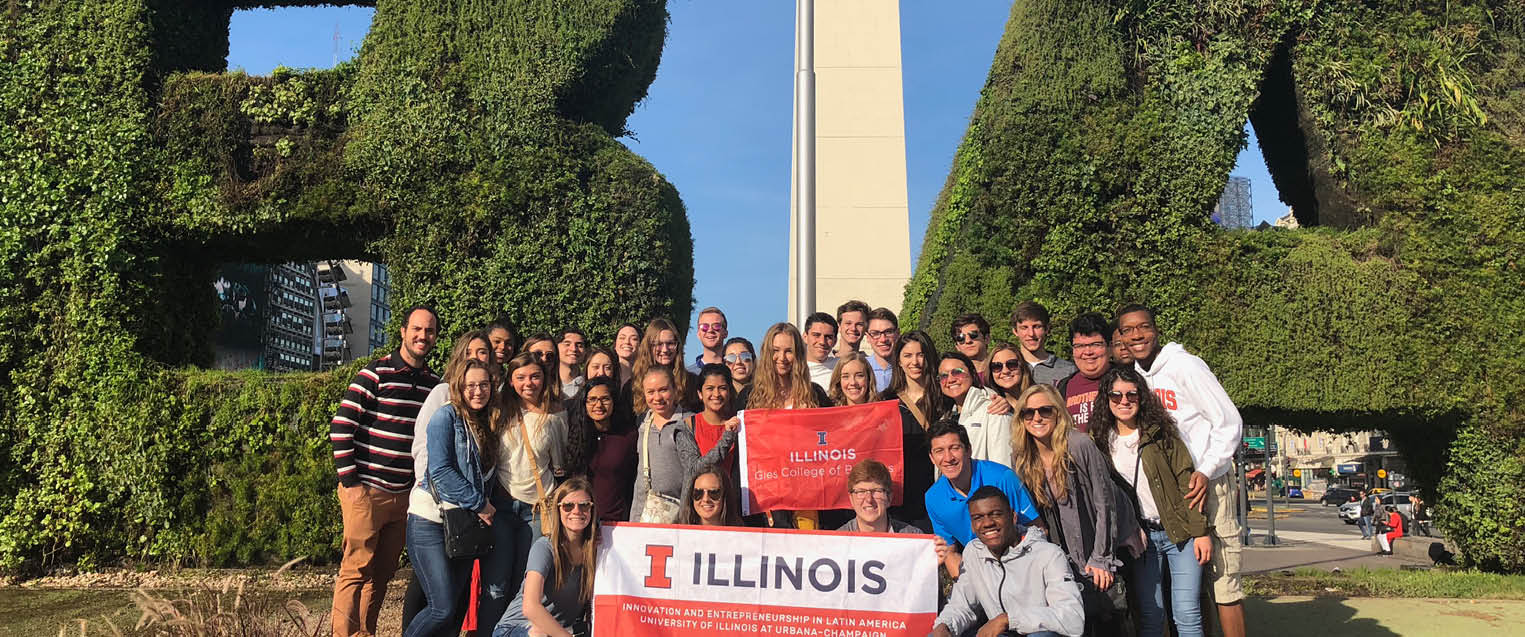 Gies Scholars
The Gies Scholar Program has a focus on leadership through service. Some opportunities provided through the program include a 4-year renewable scholarship, leadership skill development, exciting international experiences, and James Scholar status.
Additional Honors Designations
Dean's List
The Dean's List is prepared each semester to honor students whose GPA for that semester is in the top 20% of the College. In addition, students must complete at least 12 hours of coursework in which traditional letter grades are earned.
College Honors
College Honors are awarded at graduation to graduates with an overall GPA and Illinois coursework of 3.50 for Honors, 3.75 for High Honors, and 3.90 for Highest Honors.
Beta Gamma Sigma Honor Society
Membership in Beta Gamma Sigma is the highest recognition a business student anywhere in the world can receive through a business program accredited by AACSB International. The top 10% of sophomores, juniors, and seniors will be invited to apply for membership in the University of Illinois Chapter of the International Business Honor Society.
Bronze Tablet Honoree Distinction
The University of Illinois began the tradition of inscribing the Bronze Tablets with the names of students receiving University Honors in 1925. A new tablet is hung in the Main Library each year. Inscription on the Bronze Tablets recognizes sustained academic achievement and is exclusively for the top 3% of each college's graduating class.
Campus Honors Program
The Campus Honors Program (CHP) provides an honors-quality way of satisfying general education requirements and helping students discover the interrelations between their own and other disciplines. Approximately 125 students are admitted to the CHP each year as first-year students. High-achieving students may apply for admission at the end of the first semester of their freshman year. Designated as "Chancellor's Scholars," students in the CHP may be enrolled in any undergraduate curriculum.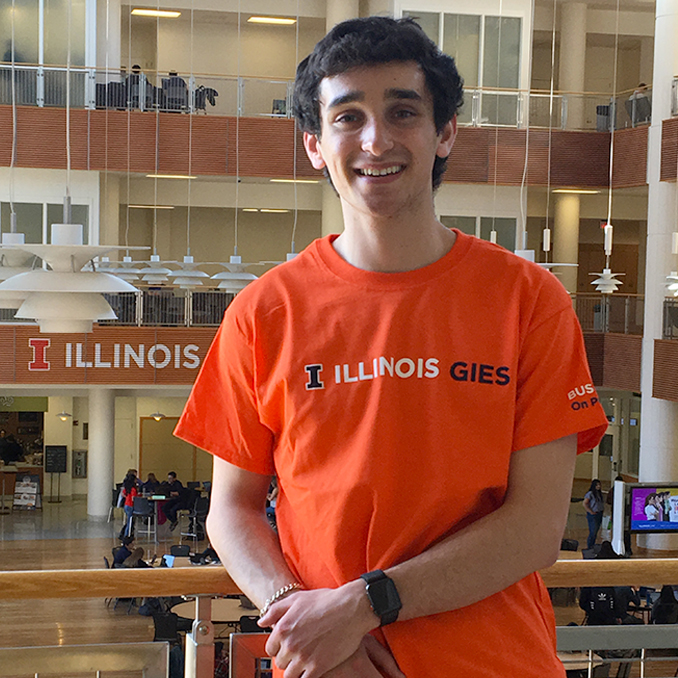 "The Gies Business Honors Programs continue to open doors for me every day. My favorite aspect of the program is the constant support we have from our advisors who help us to find our way and excel. Always knowing where to turn for questions, ideas, and suggestions helps me to get the most out of every day as a Gies student."
Louis Gordon, Finance '22